Seeded Popovers Recipe
The most delightful thing my oven produces is the popover. Gougères are a close second, but the popover wins for sheer drama. They're golden-crusted bready crescendos made from the simplest ingredients. Their crunchy exterior belies a billowy eggy interior that absolutely begs for a slather of butter or honey. Popovers are worth learning to make well. Which, I'll be honest, takes a bit of practice. I've chipped away at this recipe over the years, and I suspect I'll continue, but I thought I'd put it out there today and encourage you to give them a go.  I suspect some of you popover specialists out there have a thing or two to teach me as well.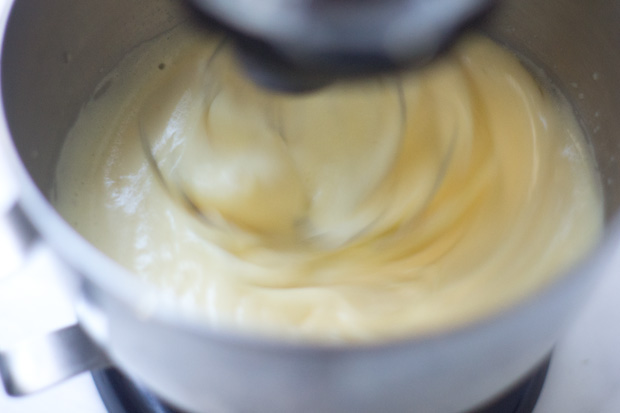 I'm going to talk a bit about technique down below, but before you dive down the rabbit hole related to then endless number of popover techniques that are out there, you really want to make sure your oven is on point. You need to make sure you have even constant heat, and good control over temperature. You need a blast of heat in the beginning to get that upward push going, then a more gentle heat to cook the popovers through and to allow a beautiful crust to develop. Just know, while a bad run of popovers might not be pretty, they'll likely be tasty regardless.
Before we get to the recipe, I'll mention that just about every variable related to making popovers is up for discussion – both related to the recipe and the technique. There is debate on what type of flour to use, baking powder vs. none, batter resting time, oven temperature, food processor vs. blender vs. mixer, preheating the baking tins or not……people are passionate. I'll tell you that I haven't had luck using bread flour or whole grain flours, too dense and heavy. I'm all ears though, if you've had luck. Some famous popover recipes use a much higher ratio of flour than I do here – I just never had any success with that. I fill my tins a hint over 1/2 full with batter, and get great pop. I've gone higher, but sometimes get spillover, particularly with an eggier batter. I've written a few tips into this recipe, from things I've learned the hard way – for example, it really is worth dirtying a pitcher and using that to quickly fill your pans. Bonne chance my friends – let me know how it goes.